Benefits of PacFlange's Conveyor Components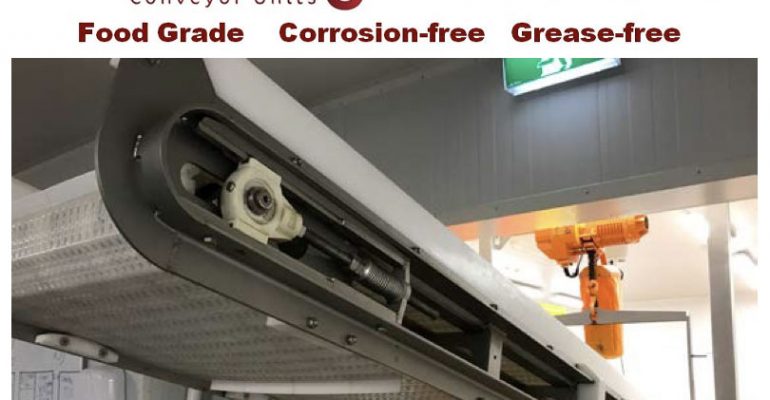 Benefits of PacFlange's Conveyor Components
Direct replacement flanged bearings from PacFlange are dependable, affordable conveyor components perfectly suited for the food production business, from processing to packing to aquaculture. Environments exposed to abrasive chemicals or moist conditions requiring frequent wash downs of conveyor belt parts, benefit from the installation of PacFlange's maintenance and grease free conveyor belt bearings.
Why is this Crucial?
The maintenance practices for conventional food-safe conveyor belt bearings require zero margins of error. Contaminating any part of the conveyor components means a stop in production and, inevitably, costly product loss. Eliminating greased bearings in your conveyor belt parts, prevents any risk of food contamination from lubricant leaks and helps you meet the health and safety regulations of the food processing industry.
Additionally, traditional conveyor belt parts are often subject to frequent high-pressure, anti-bacterial cleaning that can wash away the lubricant from conventional greased roller bearings, leading to  corrosion of the bearings and unplanned stops. PacFlange's grease-free conveyor components offer a long-wearing, maintenance-free solution.
Simple and reliably designed Conveyor Components
Each PacFlange conveyor belt bearing is comprised of a food-grade approved plastic housing and a marine-grade stainless steel sleeve (grub screwed to the shaft), running on a non-metallic bush. The conveyor belt component is self-lubricating, has minimal friction and low wear characteristics, ideal for food and water handling environments.
Real World Applications of PacFlange's Conveyor Components
Potato Chip Manufacturer
PacFlange's conveyor belt bearings eliminated the risk of product contamination inherent in conventional greased bearings.
Direct "bolt-in" bearings, 4-bolt flanged bearings and take-up bearings from PacFlange were installed into the conveyor belt parts.
PacFlange supplied the client with fitted dust caps for all bearings.
The conveyor belt bearings supported their conveyor system 7m in length with a drive gear speed of 25 RPM.
Sea Clam Processing Conveyor
Installed direct "bolt-in" replacement take-up conveyor belt bearing units from PacFlange
Bearings provided increased reliability and extended maintenance interval for conveyor components
Conveyor belt bearings provided no risk of grease contamination
These two real world examples are just a small sampling of how PacFlange's conveyor components added value to these industries. Put these conveyor belt bearings to work in the dairy, meat and poultry, food processing, ready-to-eat food packaging, aquaculture, bottling plants, confectionary, bakery and the horticulture industries.
Are you ready for an upgrade to a grease-free food processing facility?
Or are you a Canadian supplier of conveyor components searching for a fresh solution?
Contact us today at contact@millstreamengineering.ca or call 705.413.0933