3 Thordon Industrial Bearing Solutions every Food and Beverage Manufacturer Needs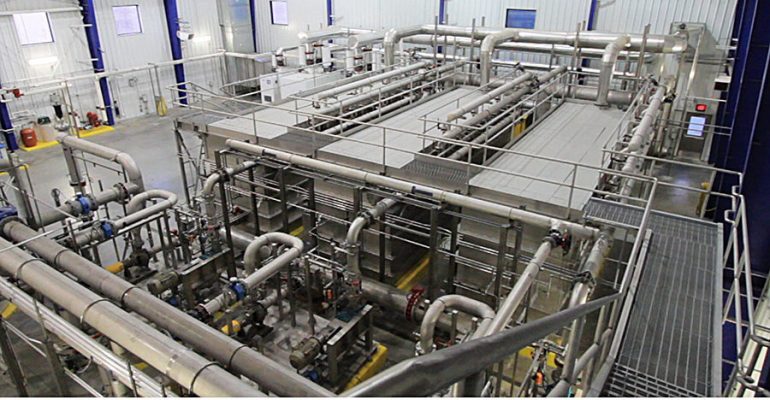 3 Thordon Industrial Bearing Solutions every Food and Beverage Manufacturer Needs
Millstream Engineering is a proud distributor of bearing solutions from Thordon Bearings Inc. Their polymer bearing solutions are designed to reduce operating costs, provide long wear life, eliminate oil and grease, and endure the toughest  operating conditions. Not all materials are best suited for processes in the food industry. From finding the right food-grade lubricants to the selection of optimal seals and bearings that can withstand frequent wash-downs, there are certain challenges equipment manufacturers will face ensuring that food safety and operating concerns are taken care of.
At Millstream, we offer engineered solutions and innovative products that  equipment manufacturers and end-users in the food and beverage industry need to operate, including bearings. Thordon Bearings produces several bearing grades that offer a range of operating advantages for different applications. Here is a selection of 3 examples where Thordon Industrial bearings have helped customers to improve their operations by extended time between maintenance and elimination of greasing procedures.
1. Replacement of Greased Roller Bearings with ThorPlas-Blue Bearing
In 2010, a client in the pork processing industry came to Thordon Bearings unsatisfied with the performance of the greased roller bearings used to support the processing hangers as they traveled along an overhead conveyor. The roller bearings required frequent greasing to ensure smooth operation and were still only providing a wear life of one month. The client was looking for a solution with longer wear life while also eliminating the need for grease.
Thordon replaced the roller bearings with their ThorPlas-Blue bearings, custom sized to fit directly into the existing equipment. After a year of operation, the ThorPlas-Blue bearings showed limited wear. The client's maintenance costs were significantly reduced, and the bearings provided a wear life of more than 12 times that of their previous roller bearings.
Benefits of the ThorPlas-Blue bearings:
Long bearing wear life with no maintenance
Low thermal expansion and minimal water absorption
Lifetime lubrication by utilizing a self-lubricating material
Eliminates grease and auto-greasing systems entirely, to ensure smooth and intervention-free operation
2. Upgrade Nylon Bearings to Thordon SXL Bearings
The FV San Waitaki is a fishing trawler owned by Sanford (a large sea-food processing company) in New Zealand. In 2015, Sanford came to Thordon with a challenge. The trawler has conveyors onboard that are used to handle fish. These conveyors have many components including bearings which are continually exposed to salt water and other abrasive debris dropping from the fishing nets. Their former nylon bearings showed excess wear and  needed to be greased every 2 weeks and replaced every 3 to 4 weeks to maintain acceptable clearances.
Thordon designed and supplied grease-free SXL bearings to upgrade their greased nylon bearings in most of the conveyors onboard the vessel. Sanford's equipment runs 24/7 and the Thordon SXL bearings were evaluated  for a test period of 53 days. Over that period, no grease or maintenance was required, and the results showed no measurable wear.
3. Drinking Water-Safe ThorPlas-White Bearings
ThorPlas-White is an engineered thermoplastic specifically developed to operate in the treatment and distribution of potable water. It can also be used in the manufacture and repair of food-grade equipment and the processing, production, or packaging of food products.
Benefits of the ThorPlas-White bearings:
Eliminates the use of food-grade grease
Run equipment more efficiently, with less wear and tear on other components with low friction, which means smooth running operations
Long bearing wear life means money saved on maintenance
NSF/ANSI 51 certified (for food equipment) & FDA compliant
NSF/ANSI/CAN 61 approved (drinking & potable water)
Reduce downtime with good dry run capability with built-in lubricants
Saves time with simple installations
At Millstream Engineering, we are experienced in working with a wide range of applications and industries, including food and beverage processing. We know that every customer's situation is unique and in collaboration, we can deliver the right bearing solutions that meet your challenges. Contact us today at  contact@millstreamengineering.com or call 705.413.0933 for more information.