Sewage and Wastewater Treatment Parts from Thordon Bearings Inc.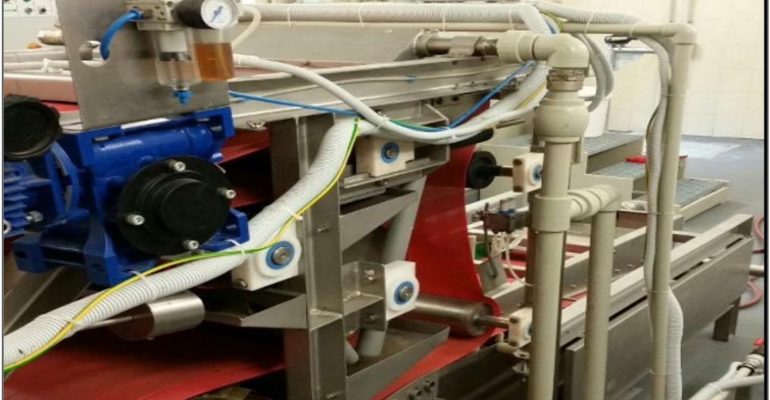 Sewage and Wastewater Treatment Parts from Thordon Bearings Inc.
When compared with other industrial applications, sewage and wastewater treatment processes are tough on traditional bearings. The primary stages of wastewater treatment involve the removal of solid material by screening, grit removal, and sedimentation. Conventional bearings operating in abrasive liquid conditions like these will often experience premature wear and short bearing life. 
The elastomeric polymer materials from Thordon Bearings were developed specifically to survive harsh conditions like this, replacing greased iron, greased bronze and phenolic and roller bearings. Thordon's grease-free bearings can be used in many applications, including pumps, conveyors, traveling screens, rotating drums, flocculation equipment, aerators, and grit tank scrapers. The bearing's performance can significantly reduce maintenance costs and related downtime compared to traditional bearing solutions.
Where do Thordon solutions work best?
Thordon Bearings have helped wastewater treatment customers to:
Reduce equipment life cycle costs
Increase Mean Time Between Failure (MTBF)
Reduce maintenance costs
Extend equipment life
Thordon materials outperform where rubber, nylon, UHMWPE, acetal, or plastics fail.
Thordon elastomer maintains its integrity when applications involve repeated shock and impact loads.
ThorPlas-Blue works in corrosive fluid environments that destroy seals and bearings
Thordon Bearings materials stay grease-free for locations with high moisture and humidity or even when immersed.
Like any other mechanical part, Bearings have design guidelines and parameters for safe operation. For Thordon elastomer materials this includes:
An excellent chemical resistance to a wide range of acids, bases, hydrocarbons, salt solutions, oxidizing agents, alcohols, oils, detergents etc.
An operating temperature range from -40

℃

up to 110

℃

, depending on material grade
A coefficient of friction as low as 0.10 in sliding contact
Support for bearing pressures up to 55MPa (8000psi) in low-speed sliding, rotating, oscillating motion applications
Excellent dry running and self-lubricating characteristics, dependent on application speed.
Millstream Engineering Delivers Bearing & Wear Component Solutions
ThorPlas-Blue: A homogeneous lifetime lubricated material developed to support high loads, in-line with greased bronze
Thordon SXL: Has an excellent dry start capability and a low coefficient of friction for long bearing wear life.
Composite (GM2401): A two-component bearing formulated for use in very abrasive environments. The Composite is stiffer and has at least twice the abrasion resistance of rubber.
Thor-Flex: High toughness elastomer, with excellent shock loading resistance and wear characteristics, available in a wide range of shapes and forms.
Client Case Study
James W. Jardine Water Purification Plant, Chicago, IL. USA
November 2001
The Jardine Water Purification plant treats over 700 million gallons of water from Lake Michigan daily. Grit chambers that remove organic solids from water have chains and sprocket systems with scrapers. Scum is removed from the grit chambers, and settled solids are scraped off for removal between each treatment process. The process used UHMWPE wear shoes (the wear surface for the slow-moving scrapers) which have been problematic in their application, especially since all their chain conveyor parts have over 14,000 wear shoes of 3 different sizes at this plant.
Thordon recommended their Thor-Flex Chain Conveyor Scraper Wear shoes for the issue with their grit chambers. Thor-Flex offered:
Excellent wear resistance in low speed, sliding wear pad applications
Much greater cut and gauge resistance than UHMWPE wear shoes
Longer wear life as proven by other sewage and wastewater plant references
The City of Chicago awarded a new contract to Thordon for Thor-Flex chain conveyor scraper wear shoes. Thor-Flex had provided them a wear life of over 12 years. Due to the remarkable wear life, the City of Chicago re-ordered Thor-Flex wear shoes for replacement in 2014. 
Have trouble with short-lived bearings or other persistent equipment challenges in your wastewater treatment plant? Experience Thordon's advantages like the James W. Jardine Water Purification Plant, send us an email at contact@millstreamengineering.com or give us a call at 705.413.0933 for the next steps.