Thordon Bearing Solutions for Steel Processing and Heavy Industrial Applications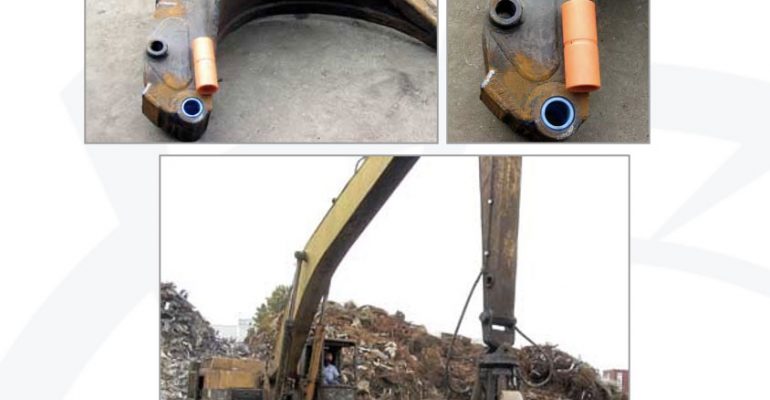 Thordon Bearing Solutions for Steel Processing and Heavy Industrial Applications
Canadian-made Thordon Bearings is a leading manufacturer of innovative water-lubricated and self-lubricated bearings in numerous heavy-duty and industrial equipment applications. Thordon materials are preferred by numerous world-wide clients because of the following:
Reduced Equipment life cycle costs
Increased Mean Time Between Failure (MTBF)
Excellent material limits
High performance where rubber, nylon, UHMWPE (Ultra-high-molecular-weight polyethylene), acetal, or other engineering plastics fail
Why do Thordon Bearings Outperform Traditional Bearing solutions?
Since Thordon elastomeric polymers have the ideal balance of strength and flexibility, they perform better when other materials like rubber, nylon, UHMWPE, acetal, or other plastics fail. When subjected to repeated stress and impact loads, Thordon elastomers revert to their original shapes. The high strength and self-lubricating characteristics of the ThorPlas-Blue thermoplastic material eliminates the requirement for grease lubrication and performs well when corrosive substances that can harm seals and bearings are present. Even while underwater or in very humid situations, the bearings maintain their grease-free condition. Thordon materials ably stand up to material handling applications containing abrasive dust, muck, grit, and debris
Real World Applications of Thordon Bearings in Steel Processing
1. Scrap Metal Grapple: Berman Brothers Steel Distributor, Florida, USA.
Thor-Plas Blue is a homogenous lifetime lubricated material developed by Thordon, as a full-form high-pressure bearing. The Berman Brothers use a 4-Tine metal grapple that operates under high pressure and impact load conditions, with bearing pressures over 27 MPa (4000 psi). They initially used nylon and bronze bushings which needed to be replaced every 2 to 3 weeks as it would cause the grapple to misalign.
After seeking help from Thordon, Thor-Plas Blue Bearings were recommended and machined to be fit as a direct replacement of the original low-quality bushings. Thordon's bearings offered the Berman Brothers a replacement interval of only once per year and lower life cycle costs. The bearings provided increased strength and rigidity in the grapple mechanism, rated to a maximum working pressure of 45 Mpa (6500 psi). The costs of grease, labor, and the risks of replacing expensive hydraulic cylinders in their grapples were significantly reduced.

2. Bar Rolling: Finishing/ Mill Stand Rebuild
Thor-Plas Blue material was used to replace the slipper pads located in the drive spindle couplings on the customers rolling stands. The customer initially used UHMWPE (Ultra-high Molecular Weight Polyethelyne) slipperpads, but the frequent impact and shock loading from the hot bar rolling process caused deformation in these wear pads, requiring more frequent replacement.  The durability and strength of the ThorPlas-Blue material has extended the replacement interval and thus reduced ongoing maintenance costs.
As an additional upgrade to the rolling stands, , a set of low-speed Thor-Plas Blue bearings were designed to provide a grease-free direct replacement for to the existing bronze pivot bearings and spring blocks supporting the spindle yokes. After an initial 6-month trial, the self-lubricated ThorPlas-Blue materials were showing no signs of wear and additional bushings and wear pads were ordered to retrofit additional rolling stands with this new grease-free and low-maintenance solution.
3. Pipe Mill Kicker and Catch Plates
This customer initially had UHMWPE bumper pads which they replaced every four months due to permanent deformation from repeated impacts in their steel pipe manufacturing process. Thordon provided their ThorFlex 70D elastomer pads as a direct replacement.
Thordon's high strength elastomer material was an ideal solution as it retains its integrity in applications that involve repeated shock and impact loads.
After an initial successful four-month trial, the customer found no wear or damage. The customer then went ahead with the purchase of several hundred additional elastomer pads to be installed throughout their processing plant.
How We Can Help
Millstream Engineering has a wealth of experience in troubleshooting issues and helping clients extend the life of their bearings as an official distributor for Thordon Bearings. When you select us as your Engineering Solutions provider, we'll offer a prompt response, clear proposals, and thorough technical advice on the best material selection, sizing, and application.
If you're having trouble with short life of bearings, bushings or wear pads, your steel processing or other heavy industrial applications , have any other mechanical equipment challenges, or would like a free site visit to get our opinion, give us a call at 705.413.0933 or email us at  contact@millstreamengineering.com to get started.