Vertical Pump Excellence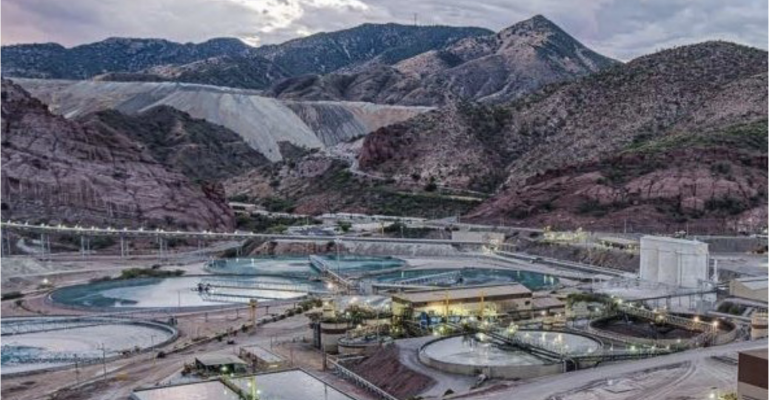 ThorPlas-Blue's unmatched performance transforms operations in Copper
Mines & Sugar Mills
In the unforgiving environments of copper mines and sugar mills, where operational demands can be equally rigorous, bearing solutions face formidable challenges. These settings often entail exposure to abrasive materials, moisture, extreme temperatures, and conditions that accelerate wear and tear. ThorPlas-Blue, a proven solution for such demanding conditions, has showcased its remarkable capabilities in two compelling case studies. 
Case Study 1: Vertical Pumps
At Grupo Mexico Copper Mines
Grupo México, a leading copper producer, faced a critical challenge in their copper and ore mines in Sonora, Cananea, and Nacozari. The pumps operating in these mines originally used Ultra-High Molecular Weight Polyethylene (UHMPE) bearings. These bearings required frequent greasing and were prone to overheating, resulting in a short lifespan of just 4-6 weeks. Replacing these bearings was costly and cumbersome, leading to the need for spare pumps on-site to prevent downtime during failures.
In search of a more durable solution, Grupo México turned to Thordon's authorized distributor in Mexico, TZ Industrias. They recommended Thordon's ThorPlas-Blue material, known for its exceptional resistance to the corrosive effects of sulfuric acid and its grease-free operation. ThorPlas-Blue also offered mild abrasion resistance, a valuable trait for this demanding application. 
The first ThorPlas-Blue bearing was retrofitted in 2014, and it outperformed the UHMPE bearings significantly. This success led to numerous new bearing orders. Grupo México now conducts preventive maintenance, replacing the bearings every 9-12 months, resulting in annual savings of approximately US$6,000 on bearing costs alone. By January 2023, 54 pumps at the Buena Vista del Cobre and Operadora De Minas De Nacozari mines had been equipped with ThorPlas-Blue bearings. TZ Industrias plans to retrofit an additional 189 pumps over the next two years. 
Case Study 2: San Cristobal Sugar Mill
The San Cristobal Sugar Mill in Veracruz, Mexico, faced a persistent challenge: their 36 vertical pumps, responsible for handling river water, process water, cooling water, and condensate, were troubled by frequent failures and two-month lifespan for the original greased bronze bearings. These breakdowns often occurred during night shifts, resulting in high maintenance costs, including crane rentals for pump removal and repairs. 
To address this ongoing issue, Thordon's authorized distributor in Mexico, TZ Industrias, introduced the mill to Thordon's solution: ThorPlas-Blue bearings. These bearings were chosen for their remarkable chemical resistance, low friction properties, and thermal stability. Installed in April 2023, they are anticipated to provide uninterrupted service for over three years. 
The cost savings are substantial, with each pump estimated to save at least US$3,000 annually. The success of ThorPlas-Blue has left a lasting impact, prompting San Cristobal to consider standardizing Thordon bearings across all their pumps. Furthermore, they are exploring the possibility of retrofitting Thordon products in other demanding applications within their facility, such as sugar cane lifter bearings and sugar train wheel bearings.