OWA Member Webinar Coming Up!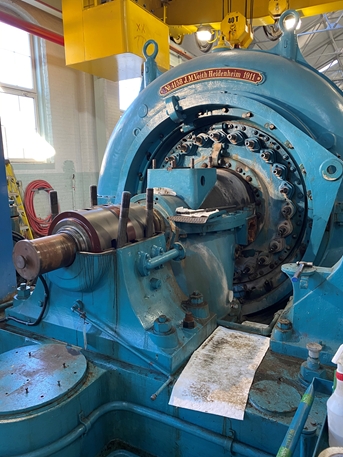 OWA Member Webinar Coming Up!
With the help of the Ontario Waterpower Association, the Millstream Engineering team will provide a brief overview of the company, and will then present several recent installation cases where Thordon Bearings have been installed in hydro turbines, touching almost every corner of Ontario, from Kenora to Ottawa, and Timmins to Niagara!
These installation cases include a couple of refurbishment examples – upgrading old greased bronze wicket gate bearings to self-lubricated bearings, and finding a solution to extend wear life in an older staved-type turbine guide bearing in a vertical unit.  In new installation examples, the presentation will highlight a guide bearing used in a small turbine for energy recovery from a wastewater treatment plant, and a large diameter water lubricated horizontal turbine guide bearing used in a major refurbishment project.